Photo Galleries
Click to view
---
2008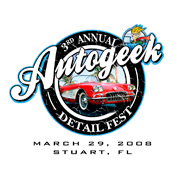 2009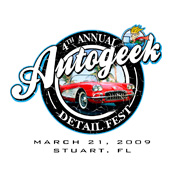 2010
2011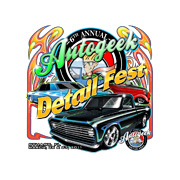 2012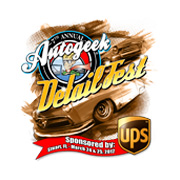 2013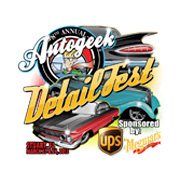 2014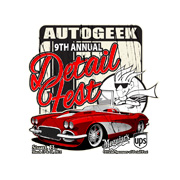 2015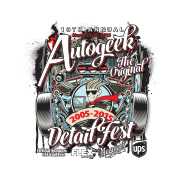 Videos
Click to view
---
Autogeek has been a leading source of auto detailing products, accessories, and expert knowledge for more than 15 years. But the Autogeek story really started in 1984 when owner and operator Bob "Max" McKee moved from Seaside Heights, New Jersey to South Florida and opened an auto accessory store.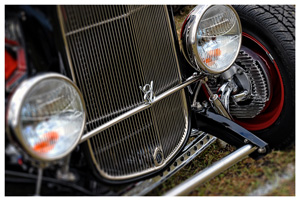 After Bob graduated from college, he spent 15 years as a concessionaire on the Seaside Heights boardwalk, owning and operating six concession stands. When he relocated to Florida, Bob took the opportunity to buy into an auto accessory store franchise called The Driver's Seat. The Driver's Seat had locations in West Palm Beach and Boca Raton, and Bob opened his store in Jupiter. Over the years, as his business grew, Bob opened two more stores in Stuart and Boynton Beach. Bob's ownership at the Driver's Seat helped him build the strong relationships with manufacturers that would later become the backbone of Autogeek.net.
Bob owned and operated the Driver's Seat stores until 1997 when he invited Jeff Berish to become the managing partner of day-to-day operations in the stores, while Bob maintained ownership. Then in 2007, as the responsibilities with Palm Beach Motoring Accessories grew, Bob sold all his interest in the Driver's Seat to Jeff. PBMA was founded in 1997 as a catalog company catering to car enthusiasts. Since Bob had inventory and the vendor relationships already established, it was a natural transition into a mail order business. The first catalog featured some of the same products found at Autogeek.net today. An online version of the catalog, PBMA-FL.net, was launched in 1997.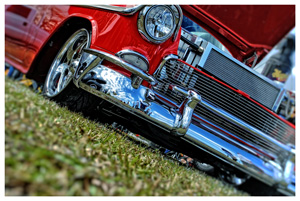 PBMA struggled the first year. Bob had to downsize to just 400 sq. ft. in the back of his Boynton Beach Driver's Seat store. PBMA couldn't yet sustain itself as a stand-alone business. It was there that Bob met Jason, who was working across the street. Jason was computer-savvy and shared Bob's interest in cars. He came to work for Bob in 1998. 2000 was the turning point for the company. PBMA-FL.net became Autogeek.net. The catalogs were printed under the Autogeek name starting in 2001, while the parent company retained the name Palm Beach Motoring. The Autogeek name caught on. From there, Autogeek.net accelerated quickly. Customers liked the ease of access and variety of products Autogeek.net carried thanks to Bob's connections made through the Driver's Seat.
A few short years later, catalogs had been eclipsed by the internet. The website allowed a virtually limitless inventory and the ultimate convenience for customers. But Bob saw even greater potential. He wanted to combine the brick and mortar experience with the convenience of mail order. If he could provide customers with the same insight and care they receive in a store via the internet, Autogeek.net would offer the best of both worlds. The company was still operating out of the Boynton Beach store, but business was growing rapidly.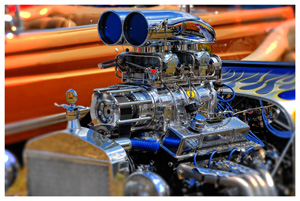 In 2002, Bob and Jason moved to a 1,000 sq. ft. building in Stuart. Autogeek.net's inventory was almost entirely on site, so order turnaround was fast. Jason pinpointed ways to expand the site's presence online and make Autogeek a recognizable brand. Bob was constantly building Autogeek's selection of car care products. In 2003, Meghan was hired as the photographer and customer service representative. Soon, it was time to expand. Bob bought the space next door and joined the two to form a 2,000 sq. ft. office and warehouse. Four small rooms in the front housed all the administrative, creative and customer service departments. The back was entirely devoted to order fulfillment and shipping. Autogeek was completely run by a staff of five, including Bob. In 2004, PBMA ceased printing catalogs and Autogeek became 100% internet-based.
By the end of 2004, Autogeek.net was in full swing. A designated order fulfillment staff had been hired, as well as a bookkeeper, a copywriter, marketing director, graphic artist, and more customer service representatives. Bob's philosophy was to build a talented in- house staff to foster a spirit of teamwork and maintain a high level of quality in everything we do. Autogeek.net continued at a steady pace of building inventory and developing its position on the web as are source for car enthusiasts. Bob's idea of more information and exceptional customer service was proving to be successful. Along the way, Bob expanded PBMA's umbrella to include import, export, wholesale, and manufacturing divisions.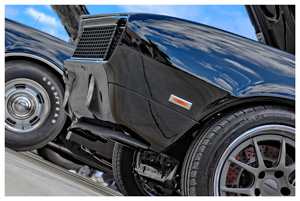 PBMA's brands include Pinnacle Natural Brilliance, Wolfgang Concours Series, Detailer's Pro Series, Diamondite Glass & Plastic Care Systems, Cobra imported microfiber, BLACKFIRE, and Marine 31. In 2006, we undertook two projects that would define Autogeek. AutogeekOnline.net , our own car detailing forum, was launched in March 2006. It was a new way to answer customers' questions about our products and facilitate conversations between people who share a common hobby. With Meghan moderating, AGO became a thriving online community. The other first in 2006 was Detail Fest. Autogeek's first Detail Fest drew 12 people, mostly longtime customers and forum members. Bob ordered pizza and our guests spent the afternoon detailing their cars. It gave little indication of what Detail Fest would become.
In late 2006, Autogeek.net moved to a 5,000 sq. ft. warehouse on Ellipse Way in Stuart, just down the street from the site of Autogeek's current home. For the next year and a half, Autogeek's new building was constructed while the company grew into, and then out of, the temporary space. Bob had to rent an additional 3,000 sq. ft. of warehouse space while construction was delayed. Finally in 2008, Bob took ownership of Autogeek's new 15,000 sq. ft. building just in time for the 3rd Annual Detail Fest. The empty building housed all the vendors and displays while the car show took place outside. Detail Fest had turned a corner. 2009 was another year of growth for Autogeek.net. Mike Phillips, formerly of Meguiars, joined the Autogeek team.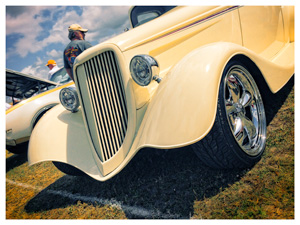 Mike's talent for teaching played a key role in expanding Autogeek's detailing library to include videos. Autogeek.net now offers customers a full multi-media experience with online videos, articles, the Autogeek iPhone application, the AutogeekOnline.net forum, Twitter, Facebook, Reddit, Instagram, and Pinterest.
Mike's skills were quickly put to work, with detailing classes held 4 times a year in the Autogeek Show Car Garage.  Mike's classes are aptly named the "Detailing Boot Camp," where students get 3 days of hands-on training using every tool Autogeek carries.  Mike Phillips' Detailing Boot Camp caters to both enthusiasts and professionals looking to improve their skills so they can either detail for a living, or simply learn how to care for their own car collection.
Autogeek's Show Car Garage how-to segments and commercials that air on Velocity channel are filmed in this fully equipped garage. Autogeek's hands-on detailing classes taught by Mike Phillips are held here a few times a year for anyone interested in learning more about car care. Beyond our extensive how-to articles and hands-on detailing classes, Autogeek took on its biggest endeavor yet in 2010 with production of the television show, Autogeek's What's In The Garage? hosted by Mike Phillips. The show saw a successful two-season run on the FOX Sports Network. In 2011, Autogeek's parent company, PBMA, became Palm Beach Motoring Group after it acquired Autopia-carcare.com from David Ostroff. Autogeek's sister boat detailing site, Premiumboatcare.com, was launched in the spring to meet the needs of boaters and RV owners. In August of 2011, Autogeek acquired the 9,000 sq.ft. space next door. This area is used for additional inventory, receiving, and wholesale. The same year, PBMG acquired BLACKFIRE Car Care Products and the remaining assets of Classic Motoring in Tampa, Florida.  The BLACKFIRE line was re- launched in 2012 with innovative new formulas and packaging. We are now the distributor and manufacturer of the BLACKFIRE line.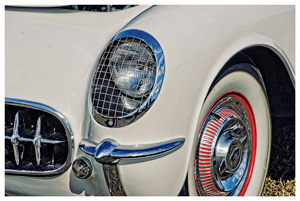 In the 2012 National Hot Rod Association (NHRA) racing season, the Autogeek.net car was piloted to World Championship victory by the one and only Bruno Massel. This makes Bruno a two-time NHRA world champion! Bruno also added the Autogeek.net Detailer's Pro Series dragster to his racing arsenal in 2012. Autogeek is proud to sponsor Bruno, but despite the rumors, Bruno was not the model for the Ivan Karstuff bobble head!
After seven years of research and development, 2013 marked the launch of the much anticipated Marine 31 product line. Marine 31 provides boaters with a full range of products developed and manufactured by PBMG that have been designed specifically to meet the needs of marine vessels. Marine 31 is regularly featured on Ship Shape TV with boating expert John Greviskis. Also launched in 2013 was Mike Phillips' second book, The Complete Guide to a Show Car Shine . The perfect follow-up to The Art of Detailing , Mike's second book includes topics on rotary polishing, clay bar alternatives and also includes what may be the most complete guide to the Flex XC3401 VRG Dual Action Orbital Polisher ever published.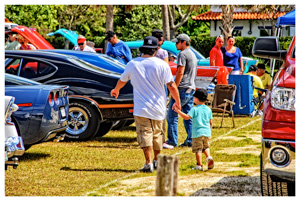 Expansion continued into 2014 with renovations to the Show Car Garage and the acquisition of an additional 20,000 sq ft of warehouse space. The Show Car Garage was more than doubled in size, with the grand total equaling 2,700 sq. ft. The extra size allows larger classes along with enough room to host a boat detailing class featuring Marine 31 products. The additional 20,000 sq. ft. of warehouse space was purchased from the Patron Race Team next door.  The new space will allow PBMG's manufacturing division more room for growth, while the space it previously occupied will be used for product inventory.
More exciting news happened in 2014: PBMG acquired Autopia.org from 3D International. The acquisition allowed Bob to merge Autopiaforums.com and Autopia.org, creating one of the largest online car care discussion forums. In addition to Autopia.org, PBMG acquired Autogeek.com to make Autogeek even easier to find!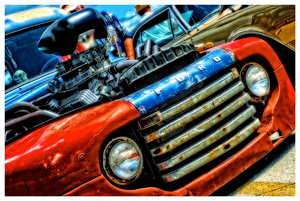 Starting in April of 2014 Autogeek began hosting their own Cars & Coffee event at their headquarters in Stuart.  Cars & Coffee is the perfect opportunity to hang out with other car guys (and car gals!), enjoy freshly brewed coffee, and talk about cars with other enthusiasts. Autogeek has taken the Cars & Coffee concept and put their own spin on it.  Each Cars & Coffee held at Autogeek on the 2nd Saturday of every month features a tech session hosted by Mike Phillips covering different topics about car care and detailing.  If you live in Florida, be sure to visit Autogeek's Cars & Coffee on the 2nd Saturday of every month.  The coffee starts flowing at 8 am sharp!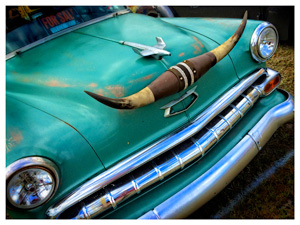 In a few short years, Autogeek.net has grown into the online leader in car care products and know-how. We continue to seek out the finest car care products in the world and make them available to our customers. The distribution side of PBMG continues to flourish with new distributors being added all over the world. This year at our 10th Annual Detail Fest & Car Show, our vendors, customers, and fellow enthusiasts have once again come together to celebrate the art of detailing and a shared passion for automobiles.  This year's events will no doubt prove to be both exciting and informative. Industry celebrities from across the country will converge on Autogeek's headquarters to meet and mingle with other people that are equally as passionate about cars.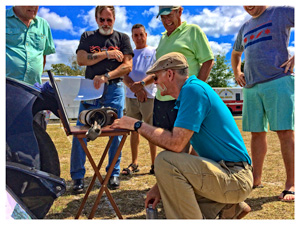 Among the celebrities in attendance this year was Dennis Gage, Bruno Massel, Matt Steele, Barry Meguiar, Wayne Carini, Chris Jacobs and Autogeek's own Mike Phillips. Dennis Gage is the host of My Classic Car and was signing autographs on Saturday. He will also be interacting with vendors while he films for his television series. Dennis was present on both Saturday and Sunday. Bruno Massel is the host of Garage Squad and cohost of Velocity's TruckU and driver of Autogeek's National Hot Rod Association (NHRA) car. Bruno was celebrating at Detail Fest after winning multiple NHRA races that made him a NHRA world champion of several divisions.  Bruno is also the driver of the COPO Camaro dragster, which also one first place in its division. He was present, interacting with fans, and signing autographs on both Saturday and Sunday. Matt Steele is cohost of Velocity's TruckU. He was signing autographs and answering any questions spectators may have on both Saturday and Sunday. Barry Meguiar of Meguiars Car Care fame was making an appearance at Detail Fest on Saturday. He was signing autographs and visiting with vendors and fans. Wayne Carini of Velocity's Chasing Classic Cars will attend Detail Fest on Saturday and Sunday. He was signing autographs, answering questions and connecting with fans. Chris Jacobs, host of Overhaulin' on Discovery Channel, was attending the show both days and was signing autographs. Autogeek's own Director of Training Mike Phillips was in attendance on both Saturday and Sunday. He was hosting mini-detailing classes, performing product demonstrations, and signing copies of his book The Complete Guide to a Show Car Shine and How to use the FLEX XC3401 Dual Action Polisher throughout the weekend.
This year was our 10th Annual Detail Fest & Car Show that provided you with access to industry insiders, vendors and other car enthusiasts. Thank you for joining us for what was our best event yet.